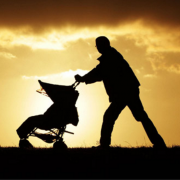 3 Tips To Avoid Pregnancy And Maternity Discrimination In Your Company
8th July 2018

The ACAS (Advisory, Conciliation and Arbitration Service) has recently found that pregnancy and maternity discrimination in the workplace rose by 10% to over 14,000 complaints in the UK in 2016. This highlights a worrying trend, and in this article we are going to first outline, clearly, what the law regarding pregnancy and maternity is, and then explain what employers can do to ensure that they are not part of the growing number of companies that are not meeting their obligations adequately and thus having complaints filed against them.

What Is The Law Regarding Pregnancy And Maternity?

The current laws regarding pregnancy and maternity fall under the Equalities Act 2010. Under this act, pregnancy and maternity is "protected characteristic", which essentially means that employees are protected from being discriminated against or victimised due to maternity or pregnancy. This forms part of four core legal rights that the woman is entitled to under the act, which are; paid time off for antenatal care, maternity leave, maternity pay/allowance and protection against unfair treatment, discrimination or dismissal.

To establish discrimination a woman needs to accurately show that she was treated unfavourably by her employer principally due to her pregnancy/maternity status. And to accurately demonstrate victimisation the woman needs to show how she suffered detriment because of her pregnancy/maternity status.

A worker is protected against this type of discrimination from the time she becomes pregnant to the time her maternity leave ends, she returns to work or decides to leave employment. Furthermore, a worker may be protected under this characteristic after this time is over because of a decision made during that time, which resulted in treatment which was unfair.

What Can An Employer Do To Ensure They Avoid Pregnancy And Maternity Discrimination Charges Brought Against Them?

There are several things an employer can do to ensure that they minimise the chances of pregnancy and maternity related charges being filed against them. We will outline the main ones below;

1) The employer must make sure that he/she and all relevant management staff know the law regarding maternity and pregnancy and, most importantly, carry out all the obligations completely in line with the law, in its most up-to-date form. This includes the main elements of the law which are to provide the employee with paid time off for antenatal care, maternity leave, maternity pay/allowance and protection against unfair treatment, discrimination or dismissal. It also includes things like carrying out a risk assessment for both the employee and the baby which includes monitoring and adjusting elements such as heavy lifting, standing for long periods, exposure to toxins and working long hours.

2) Educating all employees on maternity and pregnancy laws and fostering a company culture that respects these laws and that fully understands and appreciates the unique circumstances and challenges for women that are pregnant. Fostering a strong culture that respects and values maternity and paternity laws will ensure that any discrimination is stamped out from the bottom up. This education can take the form of quarterly or monthly company wide workshops, online tutorials or distribution of written manuals.

3) Employers should go above and beyond wherever possible to further minimise the chances of a claim being filed against them by a pregnant woman. Things an employer can do to go above and beyond include but are not limited to; allowing flexible working so that new or expectant mothers can work from home if this allows them to more easily attend appointments, and to catch up on much needed rest. Having regular meetings with the pregnant employee to show ongoing support, and to give the employee frequent opportunities to ask for things she may need or to air any grievances she may have in confidence. By continuing to offer the pregnant employee training opportunities throughout the period of time she is pregnant, it also ensures she feels like a needed and valued member of the team. Back