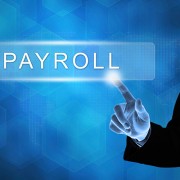 3 Of The Most Critical Issues Facing Payroll In 2018
27th June 2018

2018 has barely begun and it already looks set to be a very challenging year for the payroll world. In this article we are going to outline and explain the top 3 Most Critical Issues Facing Payroll this year.


Brexit & GDPR

Yes, the dreaded "B" word. 2018 is set to be an incredibly crucial and pivotal year for Brexit negotiations as the UK government prepare to formally exit the EU in 2019. As we near the end of 2018, expect the pace to pick up and a raft of new legislative changes to be announced, many of which will have knock on effects on payroll, especially for those companies employing workers from European countries.

This presents a unique challenge and can become one of the Critical Issues Facing Payroll for many medium to large companies as they have a new set of regulations and rules to understand and adhere to and those that don't have adequately trained payroll staff and robust payroll systems in place run the real risk of being left behind and not meeting their legal requirements.

Multinational companies and financial service companies that are planning on relocating from the UK to a different destination within the EU as a result of Brexit face even more unique Critical Issues Facing Payroll as their payroll departments will likely struggle to manage the fall out caused by such a dramatic shift.

In addition to this is the upcoming GDPR EU regulation which is set to come into force by the 25th May 2018. For those unaware, the GDPR regulation enforces stricter regulations on how companies process, manage and store personal data. Although the regulation primarily targets HR data, it also includes payroll data too. It's crucial to note that UK payroll departments will have to adhere to GDPR rules even though the UK is set to leave the EU in 2019.


Legal Issues

2018 is set to face the aftermath for a host of pending and completed high profile court case regarding payroll rules, the result of which will dramatically change how a large number of companies process payroll for specific types of employees.

Examples of these high profile court cases include those of Deliveroo and Uber, both cases reached verdicts that seemingly contradict each other and thus creates a lot of turbulence and uncertainty in 2018 for companies that are currently employing workers under the same/similar model to Uber and/or Deliveroo or that intend to in the near future

The second high profile court case was "Lock vs British Gas Employers", this reached the appeal stage in late 2017 and the verdict was that companies should now include commission payment as a part of holiday remuneration

Finally, there was serious and escalating legal dispute regarding Zero Hours contracts in 2017, the result of which will likely be felt in 2018. This may be monumental, as, as things stand, it seems likely that Zero Hours contracts will be banned this year. This creates a massive headache for the payroll departments for companies that hire a large number of Zero Hours contract employees or that intend to in the near future.


IR35 Rules

The treasury has revealed very strong hints that the IR35 rules regarding how freelancers and contractors are taxed could likely be extended to cover the private sector, and they have gone as far as to indicate that this will be happening in spring 2018 which will be another one of the Critical Issues Facing Payroll departments.

The reformed IR35 rules came into force on the 6th April 2017, and require public sector employers to deduct tax and national insurance contributions from contractors pay at source rather than allowing them to defer and claim expenses.

The introduction of the IR35 in 2017 caused mass confusion in payroll departments countrywide, with a staggering 90,000 employees across the UK being affected. Extending this regulation to private sector employees this year will undoubtedly cause a second wave of mass confusion and panic and will be one of the Critical Issues Facing Payroll departments in the UK that hire public sector employees, as these employers will likely need to make large changes and overhauls to their current payroll systems and processes, in order to accommodate these new rules. Back